CyanogenMod shows off its new boot animation
8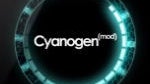 It seems that a new boot animation is always the first step towards the release of a new version of CyanogenMod, and that's exactly what we're seeing today. The CyanogenMod team has completely redone the boot animation for its custom ROM and is showing it off.
Surprisingly, the new boot animation doesn't feature CyanogenMod's new mascot,
Cid
, but it does look pretty nice. It's clean and simple. And, according to the description "a new CyanogenMod is just over the horizon and there needs to be a new unique boot animation for it", so that may point to some release candidates of CyanogenMod 10 coming soon.
We're keeping our fingers crossed for that.
Recommended Stories