Cut The Rope updated with Tool Box for Android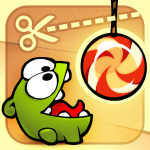 Cut the Rope for Android has finally been updated with the Tool Box levels. This brings the Android version of the game almost on par with what is available in the iOS version, but of course there are still no CtR: Experiments.
Cut the Rope is available for 99 cents in the
Android Market
, and comes highly recommended from us.