Cupcake in April - just a rumor?
3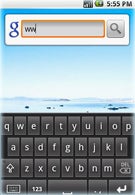 Sometimes things just don't work out well. We could almost taste the delicious
Cupcake
update for Android, which was expected in April, but now, it seems that the on-screen keyboard, video recording, stereo Bluetooth and a number of other features will have to wait. According to Betanews, Erica Gordon, spokesperson for T-Mobile USA, has informed that Cupcake's April release is "just a rumor". Well, there is still a ray of hope, since Gordon said she couldn't speak for T-Mobile International, the plans of which may actually include a possible launch in April. However, when asked if T-Mobile International has confirmed the release, she replies: "Not as far as I know". So, that is it, we wouldn't fancy seeing the legendary Cupcake update soon enough.
source:
Betanews