Cortana showcases her electronic wits in a series of entertaining videos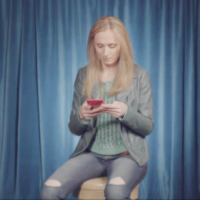 In case you didn't get properly acquainted with Windows Phone 8.1's voice assistant from the live stream and our coverage, Microsoft is giving you an entertaining second chance. The video series shows Cortana interacting with her human overlords to the best of her electronic abilities. Her answers can be quite amusing and we had a fun time watching these.
Enjoy them for yourself and, while you have the time, think up of ways to chat up Cortana when she eventually circles on your Windows Phone
8.1
device.