Contra: Evolution arrives on Android
15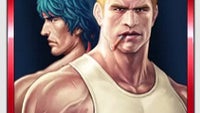 Contra: Evolution is a classic dating back to 1988, some 25 years back in time, but it's just been resurrected on the world's most popular mobile platform, Android. The run and gun game has just landed on Google Play and it only costs a dollar.
Contra: Evolution is all about the action where Bill "Mad Dog" Rizer and Lance "Scorpion" Bean get the big guns to kill aliens in the South American jungles.
You collect power-ups, characters and levels along the way, and tackle all sorts of challenges. The game has also been remastered with HD graphics. You can get it at the link right below.