Consolidation up north: Alaska Communications bows out of wireless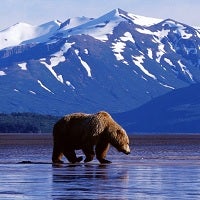 Alaska Communications Systems Group, minority owner of the Alaska Wireless Network, is selling its 33% stake to the wireless carrier's primary holder, General Communications, also known as GCI.
If GCI rings a bell, that would be because the company just signed an
LTE roaming agreement with T-Mobile
, Team Magenta's first US LTE roaming agreement. It is a reciprocal roaming arrangement which makes T-Mobile's network available to any of AWN's approximately 260,000 subscribers.
Alaska Communication's is getting about $300 million for its portion of AWN. The deal is expected to close in the first quarter of next year. Alaska Communications will use most of the cash from the sale to pay down debt and then it is going to focus on wired broadband development and IT services.
For GCI, it consolidates its footing as the sole regional carrier competing against Verizon, AT&T, and Sprint in Alaska.
sources:
GCI
via
FierceWireless