Conan mocks the music found on those infamous Apple promo videos
11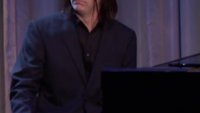 Nobody makes fun of the mobile industry better than Conan O'Brien. On Tuesday, the late-night host introduced Jens Mueller to his show. O'Brien credited Mueller as being "
the composer of all the music Apple uses in its product videos
." Mueller played a few of his most famous pieces for the audience, including the music used for the original iPhone and original iPad promos. The "world famous" German pianist also mesmerized the audience with the music from the brand new Apple Watch promo.
If all of the music sounds the same to you, there is no need for you to have a hearing test. That is actually the joke behind the skit. Conan also had Mueller play behind the introductions of the evening's guests, all of whom get the "Apple" treatment.
You can check out the gag by clicking on the video below.
source:
TeamCoco
via
BGR