Conan O'Brien makes a video review of stress-relieving apps, goes from stabbing to Swedish massage
2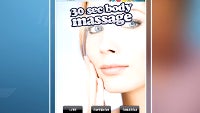 We bet you didn't know that funnyman Conan O'Brien also does app reviews as a side job, but it's a fact. His latest roundup comes in the form of a demo of stress-relieving apps.
There are enough crazy applications out there to fill a bucket, but the stress-relievers seem to be a particularly weird bunch, if you believe Conan's set. We have to admit we weren't privy to the fact that you can bash a photo of an adversary with various sharp objects, or smash light bulbs on your phone's screen.
The whole undertaking, however, left Conan exhausted with frustration, especially when he tried to slam a real light bulb as a stress-relieving method, prompted by the app. Even the swedish massage app didn't help much, believe it or not.