Companies are expected to spend more money on cell phone parts than PC parts next year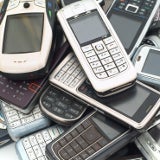 According to a new study by research company IC Insights, next year will be the first year when device manufacturers will spend more money on phone components than PC components.
The picture gets quite different if we take a look back. In 2008, for example, a total of $64.7 billion was invested in computer components, versus just $35.9 billion for phones - almost twofold difference! Since then, the global priorities have slowly been changing, leading IC Insights to believe that in 2013, companies are to spend about $70.7 billion on cell phone components, and "just" $65.1 billion on computer ones. Judging by the graph below, this trend is to continue, and while the PC industry isn't expected to just collapse in the near future, it is true that the cell phone market will see a much bigger progress during the following years.
via:
AndroidAuthority