CloudMusic on the hunt for beta testers
5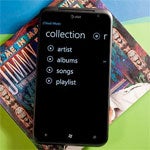 Have a Windows Phone, love music, and want to contribute to a SkyDrive music solution? Celltrac software is looking for you.
Celltrac Software is working on an app called CloudMusic. CloudMusic enables you to stream audio files that are stored on your SkyDrive and they need a few good men (and women) to help them beta test.
WPCentral got a sneak peek at the software and said while you had to organize your music in a specific fashion in order for it to work, the app has a simple layout with common page such as music collection, now playing, recently played, and new. They also noted that songs did take a bit to load, but overall it seemed that the app is heading in the right direction.
If you're interested in beta testing CloudMusic, shoot an email with your Windows Live ID over to support (at) celltracsoftware.com.
source:
WPCentral