Clear unveils new mobile hotspot
4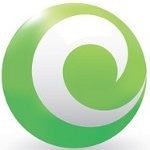 Clear has pulled the covers off of their newest mobile broadband hotspot dubbed the Spot 4G-Apollo which features an LCD display and can provide speedy internet service for up to 8 devices simultaneously.
The LCD display will show a few useful things such as remaining battery life, the strength of the connection and the amount of data transferred. The Spot 4G-Apollo has surprisingly good battery life. Clear claims it will last up to 6 hours of continuous use.
Apparently this hotspot does not have support for Sprint's 3G network, so coverage could be spotty. Keep that in mind when giving this device any consideration. You can pick one of the Spot 4G-Apollo devices for $100 or lease one for a fee of $6 per month. Tell us what you think in the comments below.
source:
Electronista