Classic design and advanced functionality with Nokia 6230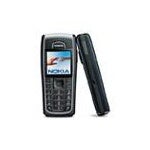 Nokia 6230 features display with 65,000
colors and VGA camera to capture pictures and video. The video player adds the ability to record, send and receive video clips with audio, as well as receive streaming video content in 3GPP video streaming format. High quality video and images, voice, presentations, files and music can be stored on a removable multimedia memory flash card. Users can also create, send and receive multpicture, multimedia messages with Synchronized Multimedia Integration Language (SMIL) technology. The tri-band Nokia 6230 offers multiple connectivity options via EDGE and Bluetooth wireless technology.
Nokia 6230 is expected to start shipping in Europe, Africa, Asia Pacific and Americas in the first quarter of 2004.