Cingular's products and services available in RadioShack stores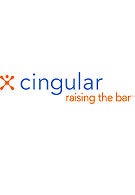 RadioShack Corporation announced that Cingular Wireless products and services are available in more than 5,000 RadioShack stores, all over the United States, as from January 1st. According to the 10-year distribution agreement, announced back in August 2005, the RadioShack stores will have the opportunity to offer Cingular Wireless hottest products and services. The partnership will be celebrated with several special offers, starting with the black Motorola V3 RAZR phone, which is available for $29.99 after rebates with a two-year contract. The mobile device goes together with a free Motorola Bluetooth headset.
Source: RadioShack Corp.