Cingular launches Motorola KRZR K1

Finally, Cingular launched its replacement of the RAZR V3i – the KRZR is available for ordering at $199.99 with a 2-years contract, after rebates. The KRZR K1 GSM is the narrower successor of the RAZR, featuring mirror-like surface for more fashionable appeal. In addition to the quad-band GSM/EDGE capabilities, it is also features 2-megapixel camera and music player with A2DP Bluetooth and microSD slot.
You can read PhoneArena'€™s in-depth review of KRZR here.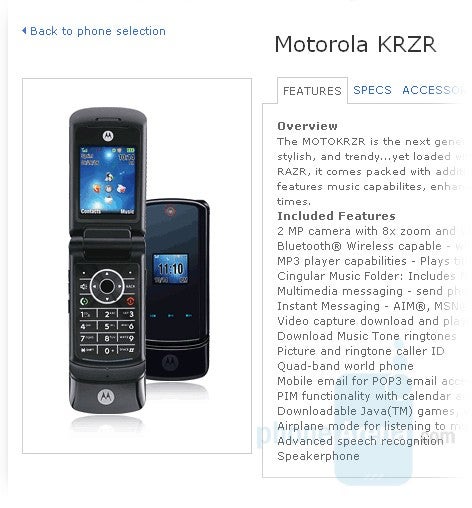 KRZR on the Cingular site
A funny fact is that Cingular has used an image of the CDMA version of the
KRZR -€" K1m
, which has music-dedicated touch keys on the front, and slightly different color.
Via
EngadgetMobile