Cingular launches Go Phone service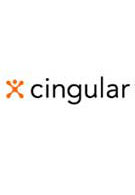 Cingular Wireless reintroduced Go Phone service, previously available from AT&T Wireless (before the merger last year). The brand "Go Phone" will feature all company's prepaid services in total of two plans:

Pay As You Go

This is prepaid service with no annual contract or credit check and an unlimited Mobile to Mobile calling option. It is divided into two paying options:

10 cents per minute plus $1 per day (only when used) and unlimited Mobile to Mobile calling to all 50 million Cingular customers.
Simple flat rate of only 25 cents per minute for all calls with no additional access charges.
Pick Your Plan
This is postpaid-like plan, but without any contract. It can be activated and deactivated every single month. Customer can choose from $29.99 to $69.99 per month plan, and recieves up to 650 minutes per month plus unlimited Nights, Weekends and Mobile to Mobile calling.