Cingular completes merger with AT&T Wireless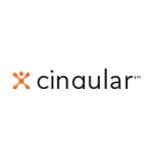 Cingular Wireless and AT&T Wireless have completed their previously announced merger, creating the nation's biggest wireless carrier with thelargest digital voice and data network in the country. The newly combinedcompany, with have more than 46 million customers.
All required federal regulatory authorities, including the U.S. Departmentof Justice and the Federal Communications Commission, have approved thetransaction. Under terms of the agreement, AT&T Wireless shareholders willreceive $15 per common share, or approximately $41 billion.