China bans anonymous cell phones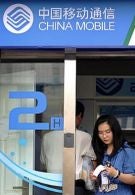 Following the trend of many other European and Asian nations, China has banned the anonymous sale of cell phones. Consumers are now required to present identification with the purchase of SIM cards.
While other countries have cited terrorism and drug trafficking as the primary reasons for requiring identification, the Chinese government has cited spam. The
China Daily Newspaper
said that the move was "the latest campaign by the government to curb the global scourge of spam, pornographic messages and fraud on cellular phones".
Rights advocates are suspicious of the Chinese government's intentions. Following the unrest in Iran which was fueled by the use of cell phones and social media like Twitter, critics think the Chinese government might be trying to prevent such dissident communication.
source:
SFGate
via
Gizmodo