Chess grandmaster cheats with an iPhone in the bathroom bin, is canned
24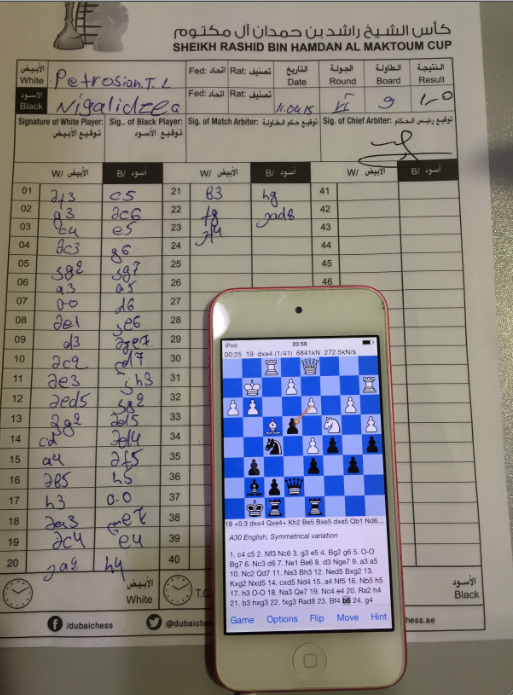 As if it weren't enough that IBM's supercomputers are regularly beating on the poor human chess grandmasters, now those same non-artificial players are turning to their pocket computers to win tournaments.
On one of these event in Dubai (read: а decent cash pool reward), the Georgian grandmaster Gaioz Nigalidze was reported by his opponent to take bathroom breaks way too long and way too often. Upon investigation, the organizers found an iPhone in a bathroom stall bin, with a chess app running. Nigalidze denied that's his smartphone, but since it was logged in his Facebook account, that defense didn't hold out long.
Needless to say, the story will be investigated by the fresh International Chess Federation's Anti-Cheating Commission (yep, this apparently exists), and the Georgian national might face a three-year chess tournament prohibition. Sign of the times.