Cheero Energy Plus hands-on: 12,000 mAh worth of backup power for all your mobile devices
11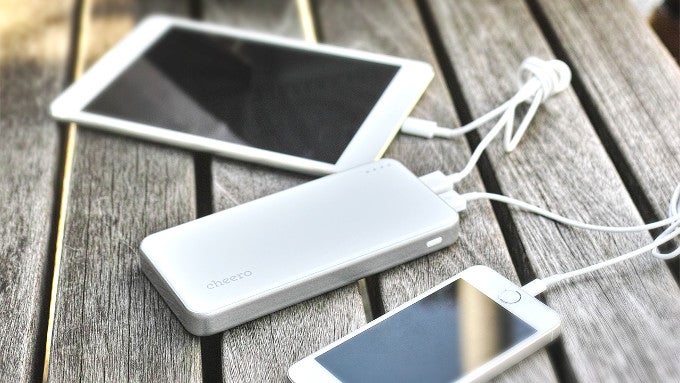 This story is sponsored by Cheero. PhoneArena's opinions in this article have not been affected in any way!
Disclaimer
Judging by the popularity of our
battery life test results
, a hearty, enduring battery is
among the most important factors
when picking up a new handset for most. And that's not at all surprising, as the industry has now reached a point where performance issues are no longer as prevalent as before, allowing us to now demand improvements elsewhere. And, sure enough, we're getting there -- battery life
is
going up. But probably a bit too slowly for everybody's taste.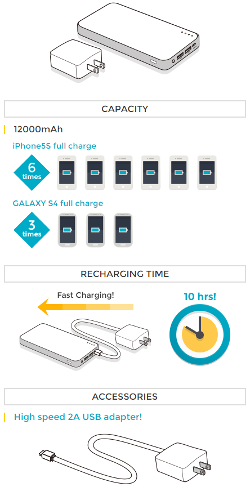 Fortunately for all, even if your smartphone manufacturer skimped on the battery, you can always rely on third-party accessories makers like Cheero to have your back. Whether it's an extra big case with an embedded battery, or just a compact, but generous battery pack, rest assured that you've got options. Unfortunately, if your device isn't a popular model, it's unlikely that case makers will have anything to offer you, so a battery pack is usually a sure bet, and one that serves many more use cases. For example, it can charge any number of electronic gadgets, so long as they use USB for power, and a battery pack like Cheero's Energy Plus, with its 12,000 mAh of charge, can top off a battery several times before it goes out of juice.
So we established that the cell inside Cheero's Energy Plus pack is quite generous, but size is also a pretty important consideration for most. Thankfully, the Energy Plus model is no bigger than your typical 5-inch phone, just thicker and heavier (16 mm and 275 grams, respectively). This makes it easily transportable wherever you go, and especially if you're travelling and know that a power outlet will be hard to come by.
The Energy Plus model comes with four LED indicator lights that will show you remaining power in real time (each light accounts for 25% of the total charge), and offers two USB ports for charging -- a 1A and a 2.1A one. You just plug your smartphone into either of the two nests and click the button on the side to start charging. Once the pack runs out of juice, you just connect the included USB to microUSB cable to it and, on the other end, attach the AC adapter. As per the manual, you'll need about 10 hours to fully charge it. Cheero has also included two perks with the Energy Pack -- a dedicated pouch to help keep the gadget's exterior from getting damaged, and a built-in flashlight that you can make use of in case of need.
But perhaps the best thing about the Cheero Energy Plus is its price -- at $29.99 on Amazon US, this is among the best offers we stumbled upon. There were a few cheaper alternatives, but there was often a caveat to them -- no AC adapter, for example, or lower overall capacity and just one charging port. In other words, if you're looking to get your money's worth, then you needn't look any further.