Check out this pianist playing famous ringtones on his piano; is your favorite among them?
3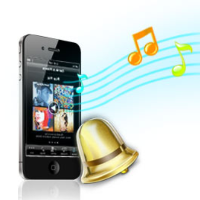 Some ringtones become extremely famous. Take the
Marimba
for the Apple iPhone. Still heard on television shows and
motion
pictures to this day, the ringtone is one of several played on piano by pianist Tony Ann, and memorialized on video. Ann also plays the famous
T Jingle
default ringtone. This tune is so connected with T-Mobile, that as soon as you hear the first few notes you know that someone near you is a T-Mobile customer.
Some oldies include the original Nokia and Cingular ringtones, and the Samsung Tune is followed up by one employed on Sony Ericsson phones. Interestingly, the Nokia ringtone is over 160-years old and was composed on a guitar.
What are some of your favorite ringtones? Did Tony Ann cover any of them for you in the video? Let us know by responding in the box below!
source:
TonyAnn
,
Fledermaus1990
via
SPLOID
(Gizmodo)