Check out these Xperia Z3 and Z3 Compact 12800 ISO camera samples compared to the Z2
48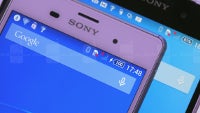 The
Sony Xperia Z3
has a few subtle changes that separate it from the six-month old
Z2
predecessor, like a much slimmer chassis and a much brighter display, but there have been improvements in the camera area, too. The 20 MP shooter is still with the most resolution you can find in the Android world this side of Samsung's unwieldy Zoom line, but it has received a new G Lens kit, and a sensor that can do up to 12800 ISO count, which could come in handy in low-light scenarios.
Exactly how handy? Well, judging from the Xperia Z3 and
Z3 Compact
12800 ISO camera samples below, compared to the Z2 max ISO count of 6400, the Z3 duo manages to score a slightly better-lit photo, without too much additional noise creeping in. What do you think?