Check out the Sony Xperia Z3 in black, copper, green, and white in live photos and official images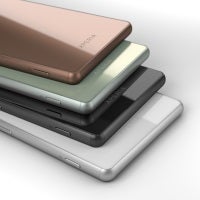 Had enough of the Sony Xperia Z3 already? We know we haven't! At IFA 2014, we managed to snag photos of it in all four color shades the phone is going to sell in - black, copper, green, and white. All of them look impeccable in person, and the golden version is one of the best smartphones of royal color you can buy in 2014! The mint green one is also incredibly refreshing, especially in contrast to the phone's stark, precise and conservative design.
Here's a gallery with the photos we took, along with Sony's beautiful official imagery. These photos will show you what to expect when the smartphone hits the market in the coming weeks!