Check out and download all of the new Moto X's wallpapers here
10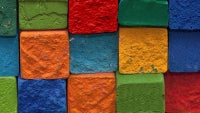 When it comes to personality, it's hard to argue against Motorola's mojo. As of late, the company has been on top of its game in this particular regard, what with Moto Maker allowing you to customize your phone the way no other manufacturer does. But Moto Maker -- that's just part of the whole picture. As Motorola users will absolutely know, Moto phones also come with pretty cool-looking boot animations that are continuously updated, along with stand-out ringtones and snazzy wallpapers.
Speaking of wallpapers, we just knew that some of you will be looking to get their hands onto the ones available with the new
Moto X
, so we endeavored to oblige. Find below previews of all the official Moto X wallpapers that we could get our hands on, and check out the link below in order to download the full resolution images.