Check out all the Android & iOS mobile games announced at E3 2015!
6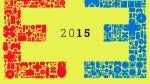 Just like every year, E3 came and went, and unlike expos of many years past, it was one to fondly remember. We were treated to major announcements for PC and console platforms - like, need we say anything about Doom, Fallout 4, or The Last Guardian at all? Rhetorical question.
But among all the high profile announcements by Sony, Microsoft, Nintendo and major game studios, E3 2015 became the announcement stage for at least 11 unique mobile games. Some of them are ports from console games of 2 to 3 years ago, while others are built for mobile from the ground up.
So, what are you waiting for? Go ahead and check out the announcement trailers and briefings about each game. It's safe to say mobile gamers will be having quite a bit of fun this year!