Cheapest quad-core 5-inch 1080p Android leaks out: arriving by end of April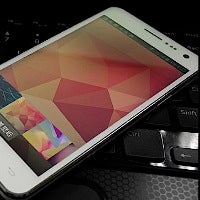 The Neo N003 is expected to become not just the most affordable quad-core Android with a 1080p display - it is downright cheap at expected off contract price of $145. Good news about it is it might arrive earlier than other Chinese rivals - by the end of April. At least, if the company manages to deal with supply issues.
Images of the Neo N003 leaked out and while the design does not look very inspiring, the specs are. The N003 is a rectangular plastic slab that hides a lot of power under the hood. Like most other affordable Chinese smartphones with a 1080p screen, the device runs on the MediaTek MT6589 quad-core chip and comes with a whopping 2GB of RAM. The back of the handset houses a 13-megapixel camera.
source:
GizChina
Cheapest quad-core 5-inch 1080p Android leaks out: arriving by end of April