Camera samples from the Motorola DROID X have been leaked
This article contains unofficial information.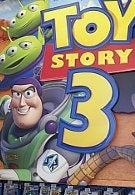 As more modern smartphones pack onhigher megapixel count cameras, such as the one on the upcomingMotorola DROID X, it can ultimately make some people replace theirdedicated quick point and shoot digital cameras. These two imagesbelow are believed to have come from the 8-megapixel shooter on theDROID X – which can somewhat be confirmed thanks to EXIF data.Needless to say, you can always judge for yourself to see if itsquality is more than acceptable for your taste. Even though we'regetting a chance to check out images in pretty good lightingconditions, we'll have to wait and see if it can handle taking shotsin low lit areas – especially how the flash will help enable it tocapture better photos.
Motorola DROID X Preliminary Specifications
source: Alienbabeltech