CDMA 1xRTT Wireless Credit Card Terminal Introduced in US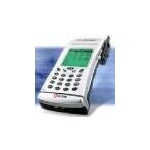 The Korean manufacturer Oneclick Co. has certified their OCM 8000 wireless credit card terminal and POCKET PC PDA on Atomic Software's ecomPort wireless payment gateway. The gateway allows wireless transaction data to be routed to credit card processors. Using the new technology, mobile merchants can now accept and authorize credit card payments using any CDMA network. The average transaction times on the CDMA network are between 7 and 10 seconds. CDMA 1xRTT is the new generation of wireless networks, which is being marketed by Verizon Wireless as "Express Network" and Sprint PCS as "PCS Vision".
The OCM 8000 terminal can is also a POCKET PC PDA. It has numerous built in features like To-do lists, Date books, Address Book. Additional software can be installed.
Source:
Businesswire.com