Business customers can buy 2 BlackBerry PlayBooks and get 1 free
6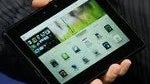 RIM is turning its attention to enterprise users with a special deal for the
BlackBerry PlayBook
, According to an email sent out by RIM, a business customer buying two BlackBerry PlayBook tablets through an authorized value-added reseller, will get a third PlayBook for free. The deal is good right up until the ball drops in Times Square.
RIM is also giving out
one free accessory for each tablet
. You can choose from a black leather sleeve for your tablet, a charging pad or a 6 foot HDMI cable. It's a good way to get rid of some of that overhanging inventory while increasing the number of PlayBook's enterprise users. Profits? Well, you can't have everything.
source:
RIM
via
Crackberry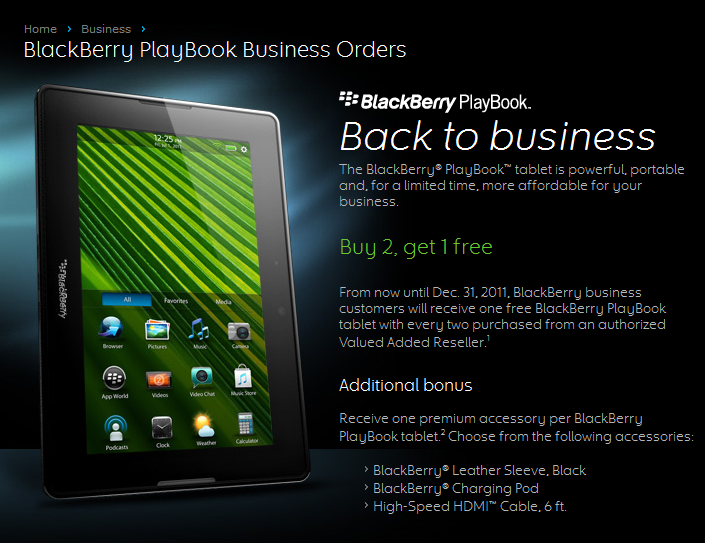 Business customers can buy 2 BlackBerry PlayBooks and get one free