British humor targeted at the iPad 2 makes for a hilarious video skit
17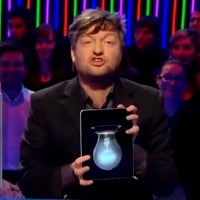 British host Charlie Brooker has his take on the
Apple iPad 2
, and the mania that surrounded its launch, adding to the list of comedians having fun with Apple's second generation tablet, like
Conan O'Brian before
.
Exalted people standing in line for a gadget is obviously not what he grew up with, so he has some hilarious comments about the whole situation in his TV show. We especially liked the part where he says that the promo for the iPad 2 features people "
... ignoring their surroundings to gloat at a globing tray. We saw them failing to notice the Eiffel Tower, shunning the Golden Gate Bridge, ignoring the Coliseum, turning their backs on a beautiful Greek island, and blanking the Notre Dame Cathedral.
"
Whether you agree with him or not, we are sure it will make you smile at least once.
via
Gizmodo