BlackBerry Storm3 to feature LTE connectivity, new OS, and 1GHz processor?
This article contains unofficial information.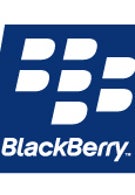 Anyone who figured that the touchscreen/QWERTY slider BlackBerry Bold 9800 meant the end of the line for the BlackBerry Storm could be wrong. Right now, it is nothing but talk, but the words are exciting. The next Storm could be among the first LTE devices for Verizon and will run an OS that has been developed for the Storm only-not BlackBerry OS 6. The Storm3 could have 1GB of ROM and be powered by a 1GHz processor. The handset is allegedly being tested in a very private beta and will feature plenty of customizable options with tons of widgets. The touchscreen is said to be a Synaptics screen offering a lighter touch experience. Again, it sounds like RIM is finally "getting it".
source:
BlackBerryCool