BlackBerry Maps updated with 34 more countries, a new rendering engine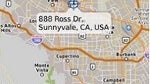 The newest version of BlackBerry Maps adds support for 34 new countries like Australia, Brazil, Argentina, Uruguay, New Zealand, The Philippines and Taiwan. The full extent of the new coverage can be seen in the picture below.
There are new features as well, such as new color sets, and a points of interest database for hospitals, universities and colleges, police stations, train and subway stations, parks, parking lots, shops and airports, among others. The rendering engine should be faster now as well.
source:
RIM
Recommended Stories