BlackBerry Bold said to lose Orange appeal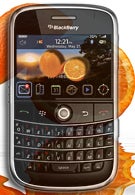 With stories of constant handset returns due to dropped calls, poor reception and buggy performance, British cellular carrier Orange is said to stop offering the popular BlackBerry Bold. Back in October, Bold sales were suspended and RIM tried to fix the problems with firmware updates, but it has been to no avail. And while this speculation has been bandied about the media in England, officially the phone remains for sale at retail outlets and on the web site of the networker.
At the same time, the BlackBerry Storm has been having problems of its own. However, the first touchscreen BlackBerry is offered in Britain exclusively by Vodafone and the carrier has said nothing about taking drastic action with the device.
via:
ITWorld