BlackBerry Bold 9780 is coming to Best Buy Canada on November 9th for $149.99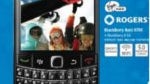 Canadian consumers will soon have the opportunity of fetching themselves RIM's latest smartphone offering in the form of the BlackBerry Bold 9780 which isn't necessarily a stranger seeing that a handful of carriers will be offering it.
However, one popular retail outlet where consumers can purchase a device will be Best Buy Canada as the retailer is building up to its eventual launch. Expected to go on sale through the consumer electronics giant starting on November 9th, customers will need to bring along at least $149.99 to purchase the handset with a 3-year contract. However, the alternative solution will be to buy it for the no-contract price of $499.99 which will keep you free as a bird from any commitments.
Typically, you'll have your choice of choosing Bell, Rogers, and Virgin Mobile for your carrier siding with the handset.
via
MobileSyrup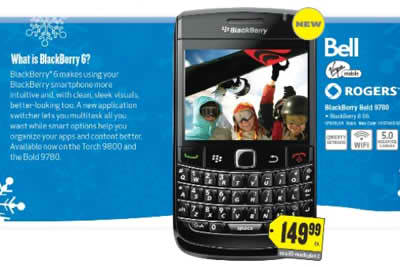 BlackBerry Bold 9780 is coming to Best Buy Canada
Recommended Stories