BlackBerry 9000 internal spec sheet surfaces
3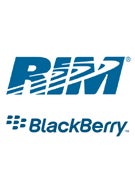 First they're
popping up on eBay
, and now our favorite Boy Genius has gotten his hands on some internal documentation on the hotly anticipated BlackBerry 9000. There is all kinds of information in here, but the highlights of the new 4.6 OS include:
An improved web browsing experience, including inline streaming capabilities (no mention of Flash though) as well as AJAX and CSS 2.1 support
Improved picture library, incorporating both internal and external memory
Automatic music playlists
HSDPA and WiFi

We've heard about some of these features before, but this gives us some of the strongest confirmation yet. There are also plenty of shots of the new OS too, so BlackBerry fans hit the link below to head over to Boy Genius Report and read through it yourself.
BlackBerry 9000 Preliminary Specifications
source:
BGR