Cyber Monday and Fall 2018 deals: Apple, Samsung, Google, Walmart, Costco, and more
12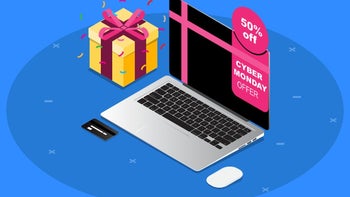 'tis the season to be the owner of a brand-new, shiny smartphone! Black Friday has passed, Cyber Monday is here, and the Autumn sales are going strong!
Of course, every retailer and every manufacturer out there runs their own promos in order to get some shoppers through their own doors. It's very easy to get lost and overwhelmed by all the offers, spam emails, and billboards. So, as far as smartphones and accessories are concerned, we will be doing our best to sort through all of it for you!
Here are all the Black Friday, Cyber Monday, and Fall deals worth looking forward to and pulling the trigger on!
Note:
this post will be updated as more Black Friday smartphone deals become available through November, 2018
Carriers, retail and online stores:
Samsung
Galaxy Note 9, Galaxy S9, Galaxy S9+
(up to $300 off)
Worth noting — you can still trade in your old device and get a bigger price slash. Eligible devices can be traded in for anything between $50 and $300, depending on what model you have.
($100 off)
($70 to $100 off)
($50 off)
($60 off on two-pack)
Wireless charging is a definite convenience and fast charge is doubly so. Samsung will be selling two-packs of its fast-charging pucks for just $40, essentially letting you equip your work desk and bedside table with for $20 apiece.
Google
Microsoft
OnePlus
Beginning November 20, at 3 AM EST (Eastern Time), the OnePlus 6 will be $100 cheaper in the US. This means you'll get the chance to pay just $429 (down from $529) for a OnePlus 6 with 6 GB of RAM and 64 GB of storage space, or $479 (down from $579) for a OnePlus 6 with 8 GB of RAM and 128 GB of storage space. If you are interested in the OnePlus 6 with 8 GB of RAM and 256 GB of storage space (normally priced at $629), that model is currently out of stock, so we don't think it's part of this Black Friday deal.
Verizon
Sprint may or may not merge with T-Mobile soon, but until that happens (or not), the nation's fourth-largest wireless service provider is obviously doing its own Black Friday thing, heavily discounting some of the newest, most powerful, and most popular smartphones for a limited time.
Samsung Galaxy S9, Galaxy S9+, Note 9
iPhone XR for free
Cricket Wireless
The Monday after Black Friday is called Cyber Monday and is specifically dedicated to online / tech-related deals and bargains. Cricket Wireless has a very nice Cyber Monday deal in store, which will run all the way to the 20th of December, so you have plenty of time to make a choice.
Best Buy has had a history of offering some pretty great deals at Black Friday, so it should definitely be on your radar. The company emphasizes that its customers should download the Best Buy app and also get registered for a My Best Buy Rewards program, which will both speed up their digital checkout and also open up a reward points pool for them. Most Best Buy locations will open on Thanksgiving Thursday at 5 PM and close at 1 AM on Friday. Then, they will open up again at 8 AM on Friday to welcome all the deal hunters and shoppers.
Samsung Galaxy S9, Galaxy S9+, Galaxy Note 9
$200 - $300 off
Grab a Galaxy S9 from Best Buy and activate it with Verizon, AT&T, or Sprint, and you will get an instant $300 price deduction, making it a $420 flagship. If you activate an S9+, it'll be $540.
Alternatively, you can get a Galaxy S9 or Galaxy S9+ unlocked, but they will only be marked down by $200, which'll make their respective prices $520 and $640.
The same goes for the super-charged Samsung Galaxy Note 9. Activate it on one of the 3 carriers Best Buy works with and its price will drop to $700 for you. Or get it unlocked for $800.
Samsung Gear 360 (gen 2)
Google Pixel 2 XL, Pixel 3, and Pixel 3 XL
$200 - $400 off
If you buy a Verizon-locked Pixel from Best Buy, you are going to get a rather generous discount through your monthly installment plans over the next two years. The Pixel 2 XL will save you $400 in total, meaning the phone itself will end up costing you $450. Not a bad deal, not one bit, considering it's still a snappy device, has an outstanding camera, no notch to speak of, and will get regular updates from Google for 2 more years.
The Pixel 3 and Pixel 3 XL will net you a $200 discount each via monthly bill credits, meaning you can get yourself a Pixel 3 for $600 and Pixel 3 XL for $700, which sounds a lot better than their regular prices (*ahem $800 and $900).
Microsoft Surface Pro 6
$260 - $300 off
Getting Microsoft's latest-generation tablet-puter from Best Buy will net you a nice $260 - $300 discount, depending on which configuration you get. Oddly enough, the different models may or may not come bundled with a pen or keyboard, so be sure to check twice. What we can tell you is that the i5 – 8 GB – 128 GB variant will come bundled with a keyboard case and will be discounted by $260, bringing its final price down to $800. Surely, that's not cheap, but it sure does sound like a lot of bang for your buck, especially if you are still hesitant about that expensive iPad Pro...
Samsung Gear S3 Frontier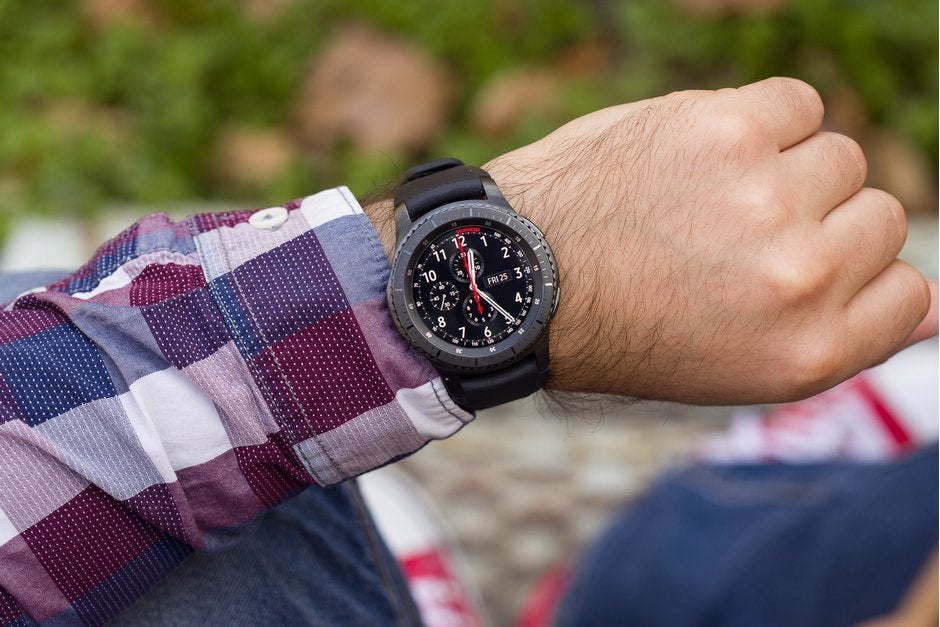 A measly $144.99 will get you the dark grey timepiece in "new other" condition on eBay, which may sound a little sketchy at first. But believe it or not, the units on sale right now at a new all-time low price are backed by a 1-year warranty from the same top-rated seller that still charges $130 for a "new other" Gear Sport.

Quick Ship Electronics describes the item in this $144.99 listing as fully functional, powering on with its factory settings restored, and shipping nationwide (for free) with all its original accessories included. The packaging might be "slightly distressed", but other than that, you shouldn't be able to tell this isn't an entirely new device.

Keep in mind that the refurbished Gear S3 Classic units sold by a trusted third-party Amazon retailer for $160 a pop last week only came with a 90-day warranty, and the Samsung Gear S3 Frontier refurbs available at $170 last month from A4C were pretty much in the same boat.

Meanwhile, Samsung and Best Buy are still asking $200 for all-new Gear S3s, and the price could well go up after Cyber Monday.

It's perhaps needless to say Quick Ship Electronics only has a "limited quantity" of the Gear S3 Frontier available on eBay at $144.99, with a 46 mm case, both Android and iOS compatibility, a black silicon band, beautiful Super AMOLED display, built-in GPS, heart rate monitor, NFC and MST for Samsung Pay support, Bluetooth, Wi-Fi, both a mic and a speaker, as well as IP68 water and dust resistance.