Bill Ogle, Motorola's chief marketing officer, talks DRIOD RAZR
7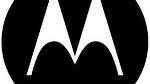 Here is a video featuring Motorola's chief marketing officer Bill Ogle where he discusses the Motorola DROID RAZR and how that device came to be after over a year of development.
The Motorola DROID RAZR was an instant idea after their head engineer created a remarkably thin battery. Ogle goes on to talk about how this was the perfect opportunity to resurrect the RAZR name since the original RAZR was also very thin and was one of the best-selling phones of all time.
Ogle mentions how the RAZR is of course a big marketing technique while using the name DROID on Verizon implies that it is one of the "best and brightest phones" on their network. Check out the video and tell us what you think.
source:
Motorola