Beyond 1440 x 2560 (Quad HD): A collection of new, super high-res wallpapers to freshen up your smartphone (January 2014)
4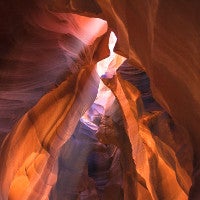 Tired of low resolution wallpapers that just don't go well with the super
pixel
-dense, Quad HD (1440 x 2560) resolution display of your smartphone? We're here to help.
Obviously, the use of the many awesome wallpapers in the gallery below isn't limited to those lucky few to have a brand new
smartphone with a QHD display
, as you can download and make perfectly good use of those on your 1080p or even 720p device. Depending on your smartphone, you may or may not be able to make those scrollable (e.g. swiping around your homescreens moves the wallpaper), since that's launcher-dependent.
Without any further ado, check them out.
* To download a given wallpaper, just zoom into the image (double click or use the +/- buttons on the bottom right) and right click > Save image as...