Best waterproof and rugged cases for iPhone 5s and iPhone 5
11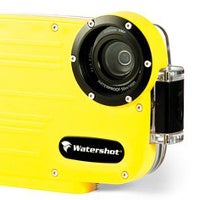 With summer in full bloom, the sunny weather and beaches not too far, many of you will be taking their smartphone for a vacation, and that might include something a bit more extreme than just lying on the beach and tanning. For those of you that plan to get wet, swim, scuba dive, kiteboard, or do whatever extreme crazy stuff one can do, a waterproof case is essential. Not just to capture the moment, but also to be able to be in touch when in need.
That's why we've summed up the best waterproof and rugged cases for the Apple iPhone 5s and iPhone 5. Cases and housings that vary in function - some will fit use on both land and water, others would feel more appropriate deep underwater, and yet others will be extremely shock-proof.
Pick your favorites right below and let us know which is your favorite waterproof and rugged case for the iPhone 5s and iPhone 5.