Best text messaging SMS replacement apps for Android
20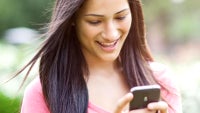 The beauty of Android is that you can ditch most of the stock apps, if you like, and replace them with third-party ones, in case you aren't satisfied with what Google or the default phone manufacturer overlay are offering you. This goes not only for alternative browsers, galleries, music and video players, but even for dialers and text messaging applications.
Yep, if you don't like
Google Hangouts
, or whatever the phone maker has plopped on your unsuspecting soul, you can swap the default text messaging app with something readily available on the Play Store, and some of those apps will serve you better, and look as you please, introducing skins and themes into the mix.
There's no shortage of apps that manage your phone's Short Message Service (SMS), or, as they are commercially popular, text messages. In addition to various themes and layouts, you can get a bunch of extra functionality like scheduled group messages, batch delete, tabbed layout, and many more. The most popular ones like Go or Handcent, might already seem a tad bloated, but we've rounded up some other of the fine text messaging replacement apps for your Android phone in the slideshow below, too.