Best selfie sticks for iPhone and Android
3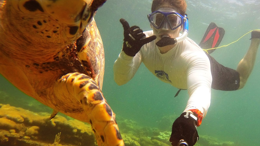 Selfie sticks
are among the most controversial smartphone accessories of our times, and it seems that people either love, or despise them.
Perhaps it's not surprising that they are now banned from various places - including
stadiums
,
museums
, and
Disney parks
- as they've become a safety concern. Nevertheless, if you
must
have a selfie stick, you may was well go for the best ones.
We've spent some time in search of the best selfie sticks that are currently available to buy in the US, and we're presenting them in the list below (in no particular order, buy links included). All the selfie sticks seen here are compatible with pretty much any iPhone, or Android handset that you may have.
P.S.: Needless to say, if you want high-quality selfies, besides purchasing a selfie stick, you'll also need a smartphone with a good front-facing camera.