Best replacement apps for stock iPhone 6s apps (camera, calendar, music, mail, clock, and more)
10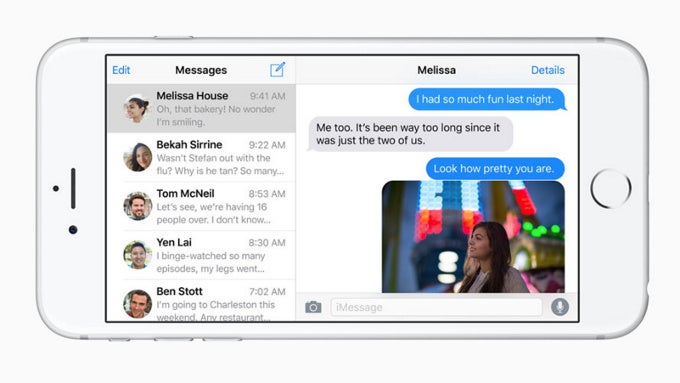 The Apple iPhone takes pride in featuring all the essential apps right out of the box - no bloatware, no unnecessary apps. However, some of the stock apps on the iPhone are just often too simple, lack features, sophistication and often just can't move the needle.
That's why we've looked at stock iPhone and iPad apps and looked for better replacements. Apps that add more functionality, give you more information and most importantly - apps that have proven to be stable.
What are those apps? Take a look at the best replacements for stock iPhone apps below.
Mail
The stock mail app has plentiful features, but it lacks flare and the option to snooze your email and thus manage them faster. Also, it's terrible with Gmail: it cannot push your notifications and you have to set it to fetch mail with the best option being 15 minutes, which is still plenty of time if you are working with mail intensively.
Microsoft Outlook
(Free) is a great way to manage your email. First of all, it deals with pushing Gmail emails with no issues and on top of that has a very well-designed look. It features quite a few neat shortcuts to manage email: you can swipe right and left to archive and schedule email, and you can have various filters for your email in case you are getting bombarded with all sorts of notification from social networks and other services. On the bottom, you'd also find a quick calendar tool that will help manage your mail better in time.
Spark
(Free) is a close runner-up to Outlook in being our go-to app for mail management on iPhone. With a great interface and conveniently accurate Gmail management, Spark stands out with its swipes: you short swipe for one action, and long swipe for something else, and you can do these to both sides for a total of four totally customizable actions. This is our personal favorite for mail management. Spark also supports a Smart Email view that puts your mails in tabs and threads for easy sorting of different types of mail.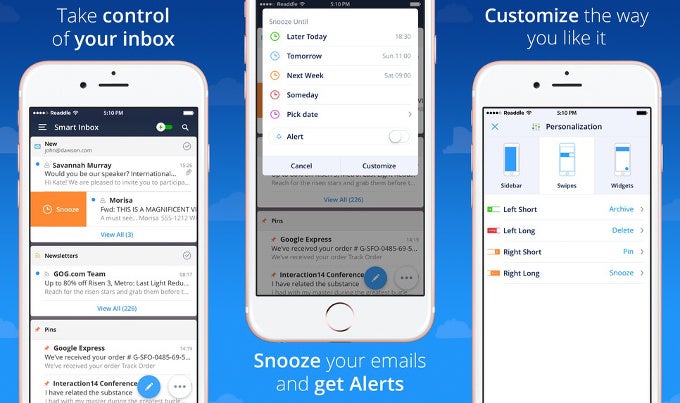 Notes
The built-in Notes app has undergone quite the changes in recent years,
Google Keep
(Free) is hands-down our favorite Notes replacement. With its extremely convenient color management for various types of notes and clean interface with widget integration it does get the job done well for all sorts of notes. You can add attachments, create lists and all of this is synced with Google's excellent cloud system.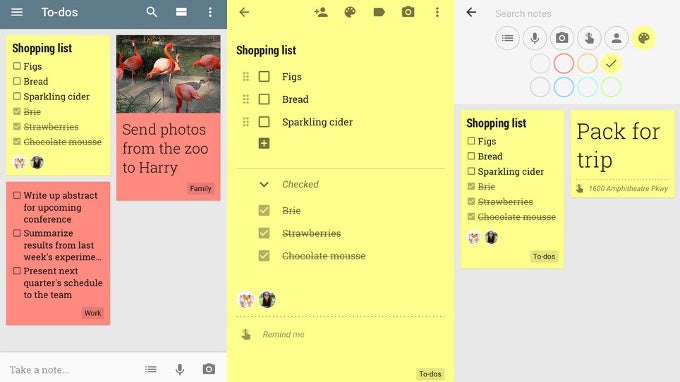 Calendar
Google Calendar
(Free) is a great alternative to the stock application and it offers more diversity and a much more engaging color scheme for easy recognition of various types of events that you have scheduled. Google Calendar supports various views: you can see events on a weekly basis or on a daily, 3-day and per-task view. Naturally, it syncs effortlessly with your important calendars: Google's own services but also Facebook events.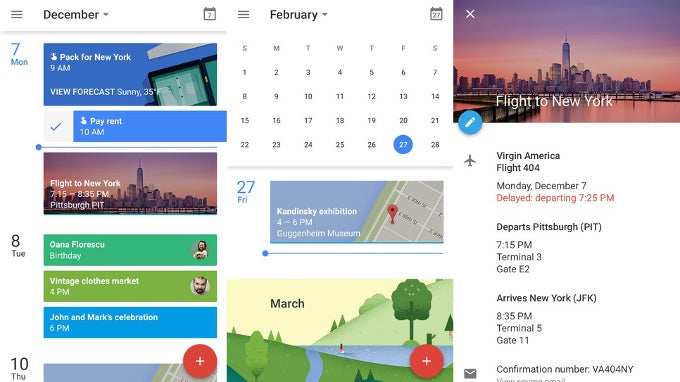 Calendars 5
($7) is one of the most popular recent calendar applications for the iPhone. It stands out with great recognition for natural language that you can use to set events. It features a very informative and useful monthly view that we tend to prefer (you can actually see what you have planned, unlike the stock Calendar app), but also a very nice weekly view mode. You can also set events in all sorts of ways and get them to repeat with stunning variety. It's also nice that it brings tasks and events in a single page.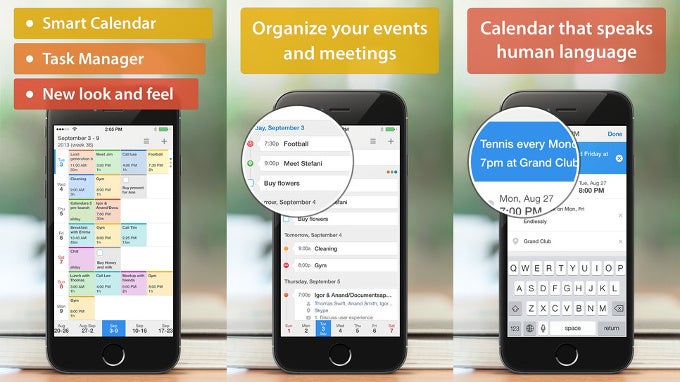 Weather
Apple's stock Weather app is great - with awesome animations for weather conditions and a gorgeous interface, it delivers all the essential weather info to users at one glance. What it lacks is more detailed information.
After living with many weather apps, we found ourselves coming back to the brilliantly designed
Yahoo Weather
(Free). It is a clean and clutter-free app, with no annoying ads. It starts you off with a full-screen image from your area, illustrating the weather conditions at the moment. Swipe down, and it reveals the weather forecast for the next few days, as well as essential details like humidity, visibility, and the UV index. Scroll further down, for even more settings: a cloud map, wind and barometer readings, chances of precipitation, and moon phases. Swiping left and right switches between cities, and overall, the experience is very clean and modern-looking.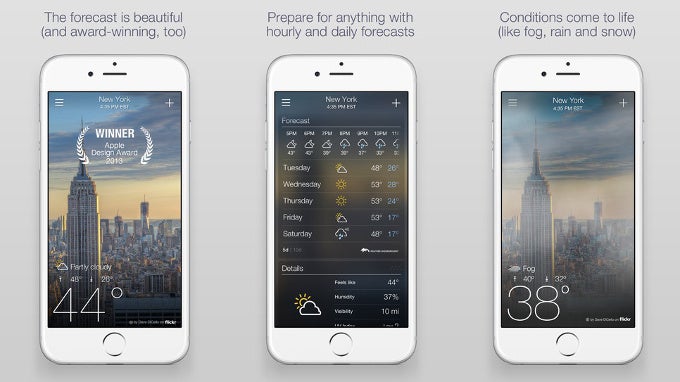 BeWeather 2
($4) combines the weather data from Weather Underground's vast network of over 135,000+ worldwide weather stations and Forecast's hyper precise minute-to-minute rain predictions. BeWeather gives you access to weather maps with animated radar, satellite, storm and hurricane trackers. Get realtime notifications for severe weather alerts and access to thousands of weather webcams from all over the world.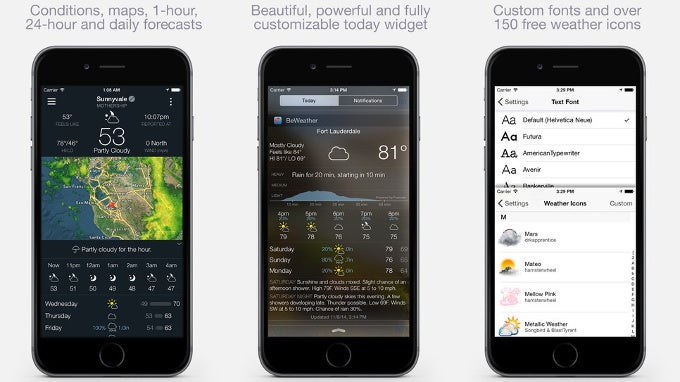 Storm
(Free) is a free app that brings high definition radar, advanced storm cell tracking, severe weather outlooks and real-time severe weather.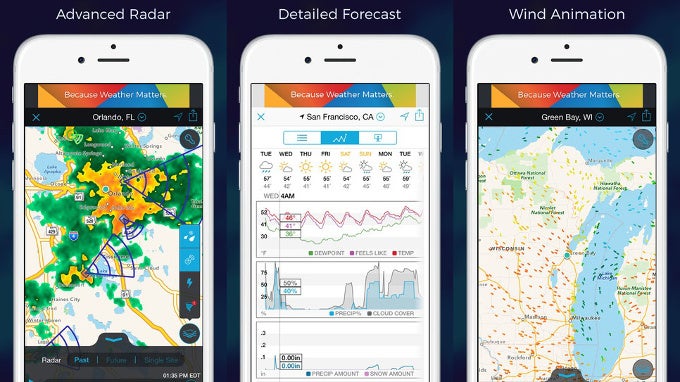 Photos
The built-in photo gallery app on the iPhone is not something to frown at - it allows you to organize your photos in folders and basically gets the job done.
Google Photos
(Free) allows you to back up an indefinite amount of images to the Google cloud (downsized to 16-megapixel resolution, if they are bigger, and up to 15GB of files in original sizes), and it offers an ingenious way to manage those images. Neatly organized in albums and with some added flare courtesy of Google's smart algorithms, you get smart mashups and collages of images every once in a while as a nice surprise. The true power of Google Photos, however, lies in its ability to decipher what's in images, so you can easily search for something in a large collection: just type something like 'people', 'flowers' or 'buildings' to get all the images in your library that contain either of these items. Neat!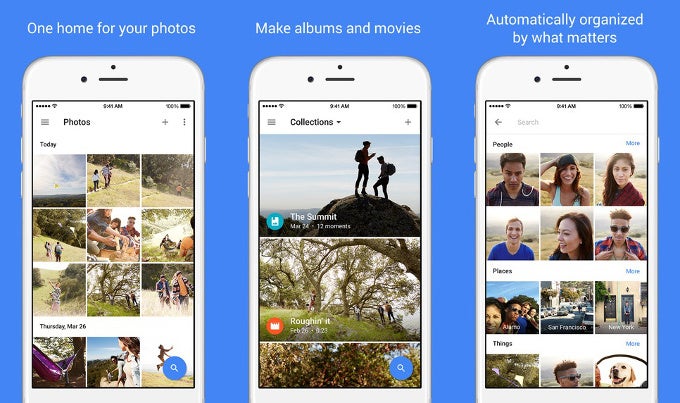 Camera
The iPhone is the most popular camera in the world, but its camera app is far from being too advanced - it's mostly an all-auto shooter.
Photography enthusiasts can have their manual settings via an outstanding app called
ProCamera + HDR
($5). It's the most stable of all iPhone camera replacement apps that we have tested, and it is one of the richest in terms of capabilities: it allows you to separately control exposure and focus, manually set shutter speed, white balance and ISO live, plus you get a live histogram. Other neat options include a tiltmeter, anti-shake option, and a self-timer, as well as select the right aspect ratio.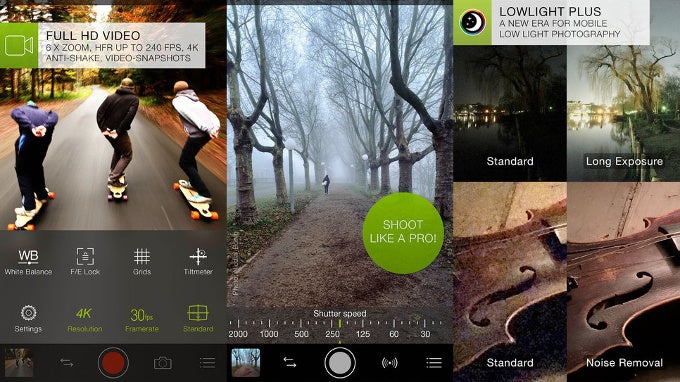 Kinomatic
($4) is our go-to app for iPhone video. It combines the most advanced manual video recording features along with a powerful built-in editor, all in a surprisingly simple, streamlined user interface. We're smitten with the speed of edits and the ease with which you can re-arrange trim and mix clips into a finished video project. The powerful manual controls include separate buttons for focus, exposure, and white balance lock, plus you get to see audio levels live.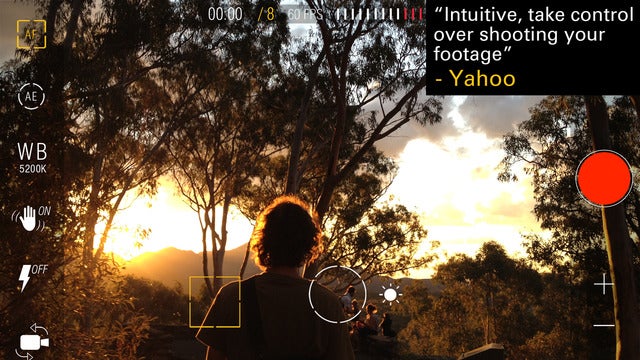 Clock
If you crave a gentle awakening in the morning,
Rise Alarm Clock
($2) is the app you should pick. Its alarms slowly fade in to gradually wake you up from sleep, and it's beautifully designed.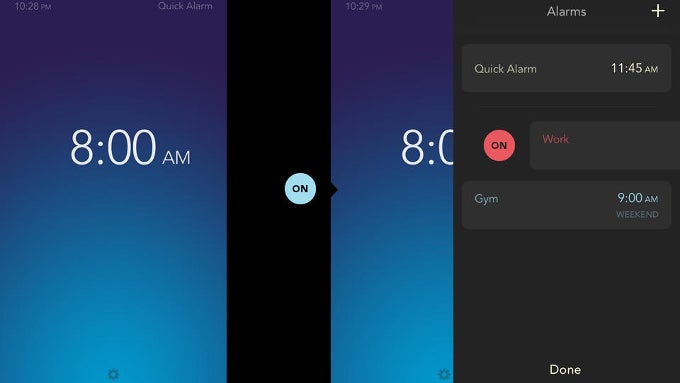 Wake Alarm Clock
(Free) is another great alarm clock alternative that has you slapping your phone to silence the alarm, or you can simply flip it over to turn off alarms.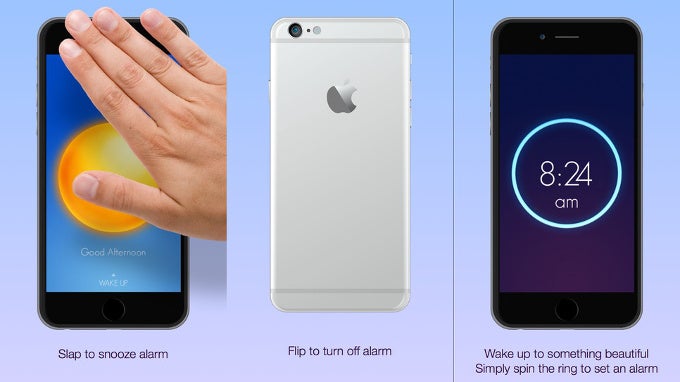 Stocks
The built-in stock app shows you some basic info about the stock that you follow, but not much more. And if you're investing your money in a company you want data, and more of it.
Bloomberg
(Free) also has an excellent stocks app with a focus on information and news, plus it gives you a very nice overview of a company with charts showing its revenue, profitability, and balance sheet changes in time.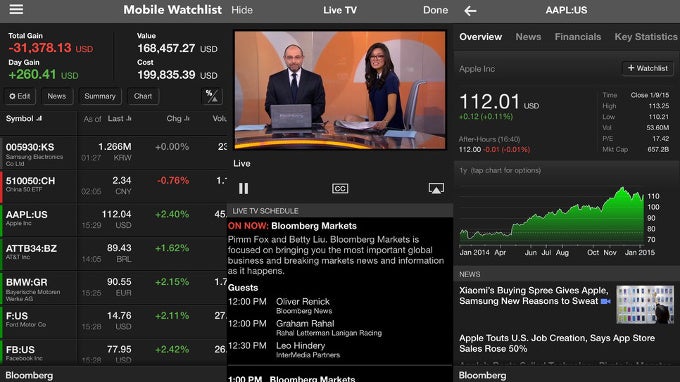 Reminders
Wunderlist
(Free) is our go-to app to jot down to-do notes and share them with others - it's a simple and easy process.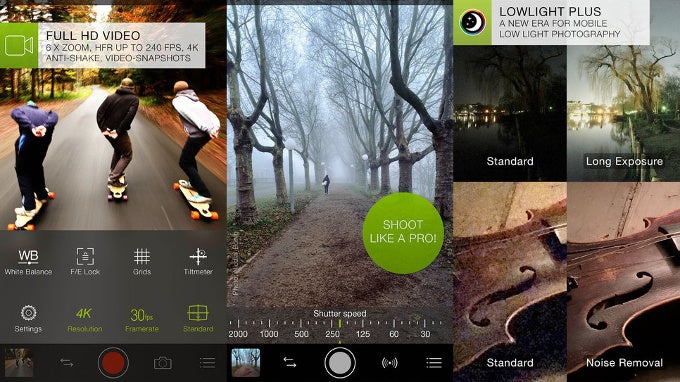 Any.Do
(Free) excels at the same task, with a slightly different, cleaner interface, but at the end of the day it's a matter of choice between those two.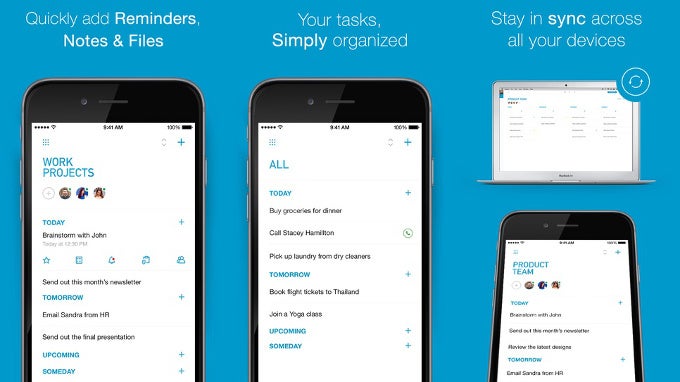 Browser (Safari)
Safari is an excellent browser that loads webpages quickly, but it works best in an all-Mac environment, and not everyone lives in one.
Google's Chrome
(Free) browser is our alternative to the stock Safari - Chrome has grown to global prominence quickly backed up by swift updates, simple and quick experience when surfing the web, as well as a neat card-based interface. It also syncs across all your devices (and not just iCloud-supporting ones).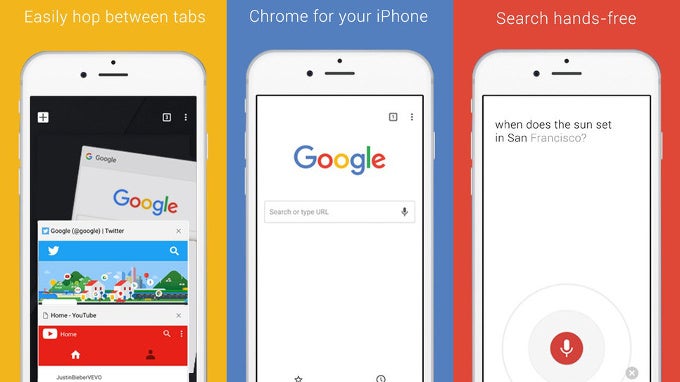 Dolphin Browser
(Free) is another great solution that comes with quite a few unique features: exclusive features include one-tap share, tabbed browsing, cloud sync, gesture browsing, sonar search, speed dial, sidebar and a lot more to be discovered.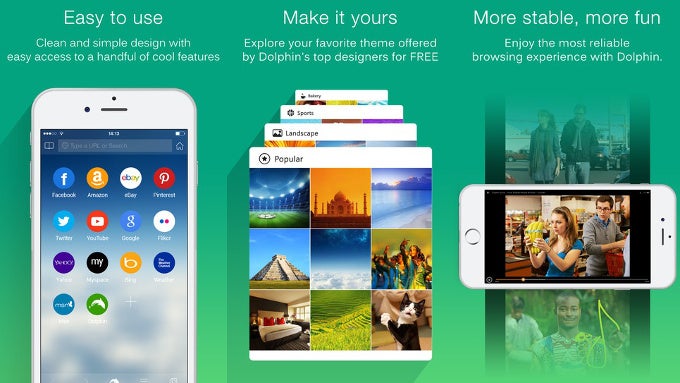 Music
The stock Music app does an excellent job categorizing your iTunes collection of music, but being a simple music player, it lacks streaming capabilities.
We feel that it might be worth considering switching to a cloud-based music streaming service that requires you to pay a $5 to $10 monthly fee per month for all-you-can-eat music.
The best music streaming service right now is
Spotify
(Free). You can also sync your existing tunes with it, and use it as your full-on music player, forgetting about ever having to purchase a song again.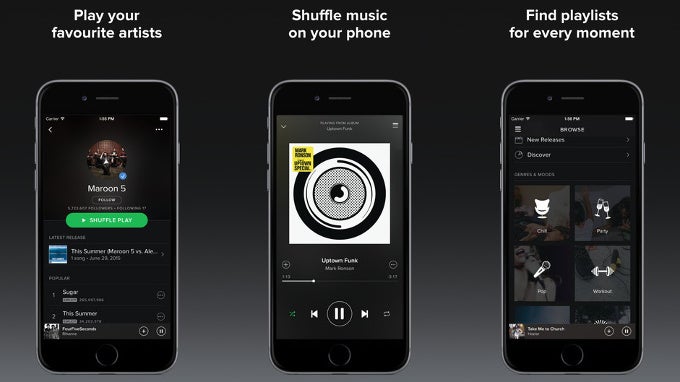 Apple Maps
The stock Apple Maps launch was a fiasco - maps were rendered poorly, often inaccurate, and it seemed like the app was just a half-baked product not ready for roll-out. It has undergone quite the evolution since then, adding fancy 3D features, but another app remains the top dog in the mapping category.
We're talking about
Google Maps
(Free) of course. With street view from every corner in the world, and the most accurate and up-to-date maps, Google Maps is our top pick for replacement to the stock Apple Maps.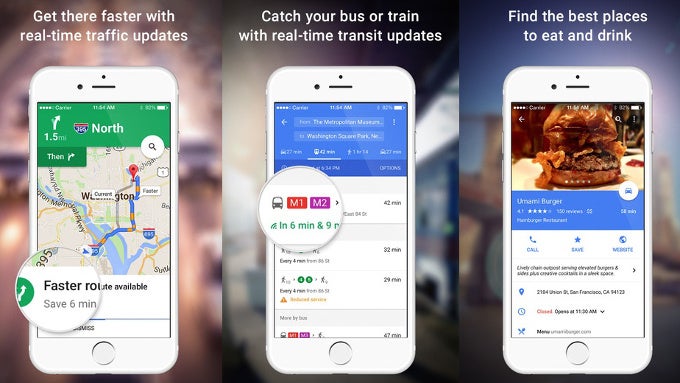 Calculator
The basic calculator in iOS is more than enough for most people, but for those taking a math class, or doing some more serious calculations, it will hardly suffice.
Our number one pick to replace it is an app called
Soulver
($3) adding more options and a history of your calculations.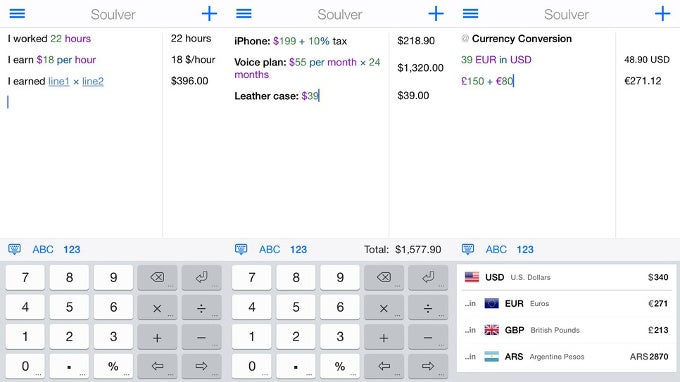 If you want more scientific functions, the second app you should look at is
PCalc
($5). It includes an optional RPN mode and multi-line display, a choice of button layouts, an extensive set of unit conversions and constants, a paper tape, multiple undo and redo, engineering and scientific notation, as well as support for hexadecimal, octal, and binary calculations.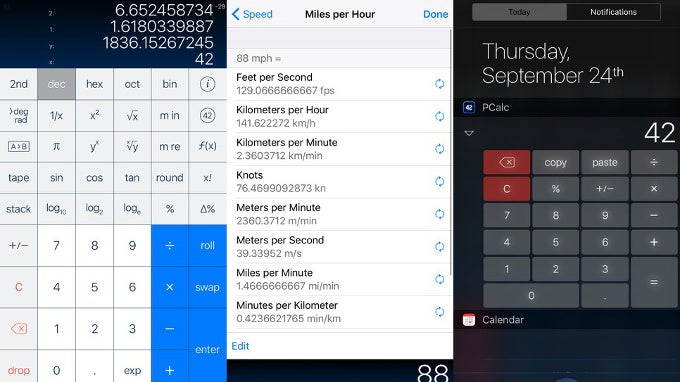 Podcasts
Overcast
(Free) is our top pick for replacement for the barebones Podcasts app by Apple. Overcast is a relatively new arrival on the App Store, but it brings features like Smart Speed, Voice Boost, and Smarter Playlists to help you listen to more podcasts in more places.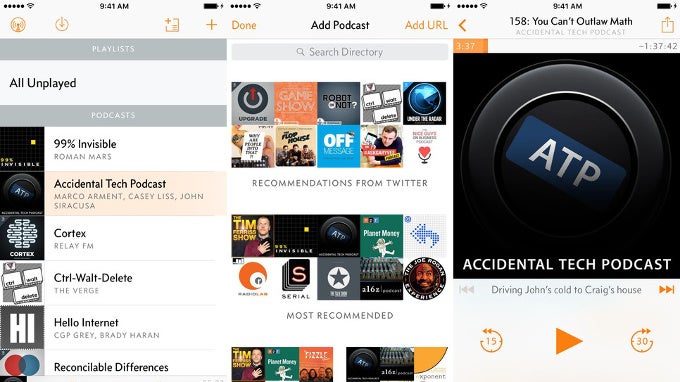 Castro
(Free) is a full-feature podcasts app for iPhone: it features a convenient gesture-based interface that puts content front and center, it comes with an episodes timeline makes it easy to find the latest episodes of all your podcasts, and finally, it supports continuous play option to automatically play the next episode.