Best read it later apps for iPhone, iPad, Android and Windows Phone
2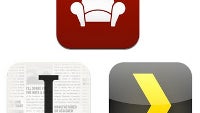 Stumbling upon an extremely interesting article, but just not having the time to read it right now, does this sound familiar? There is a solution - bookmarks apps, read-it-later apps, call them what you want, but having all the content that you find exciting stored for you to read later is convenient.
With a smartphone in your pocket at all times, you can go back and read in the subway, or just whenever you have a spare minute. We have been testing applications to find out which one is the best for saving your reads for later and came up with just a few apps that are simply great.
We have summarized them all below with their unique features and pluses, including the platforms they run on. Take a look.