Best phones under $100 (February 2016)
7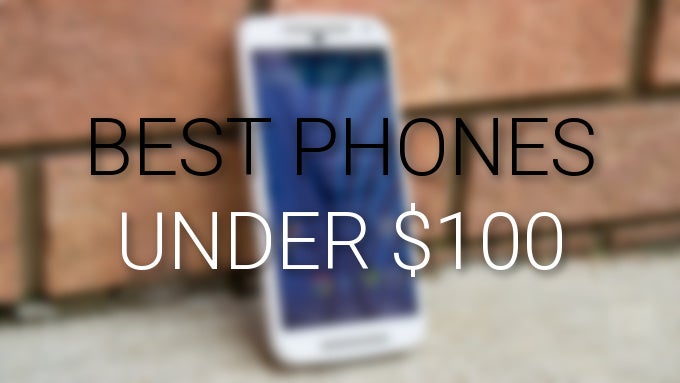 Cheap phones have never been good, but with technology marching forward at a fast pace, for the first time in 2016, we feel that you can buy a decent phone for under $100.
Sure, it won't be great, not will it have killer looks, metal body, but it will do what matters fairly good: it will run without too much of lag, it will run your apps, and it will have a very decent camera.
Still, with so many ultra-affordable, cheap phones out there, it is only a handful that we are ready to honestly recommend for buyers on a super-low under $100 budget. In case you are wondering where are the $50 Lumias and $70 Zenfones in this list, let's make it clear that they are not included on purpose: Windows Phone 8.1 lacks too many of the apps to allow for a truly contemporary smartphone experience, while cheap phones like the AT&T Zenfone 2E come with some terrible features like a very bluish display. That's why we have sorted these out of this list.
With no further ado, here are the actually best super cheap phones under $100 that you can buy right now.
#3: Xiaomi Redmi 2
Price: $99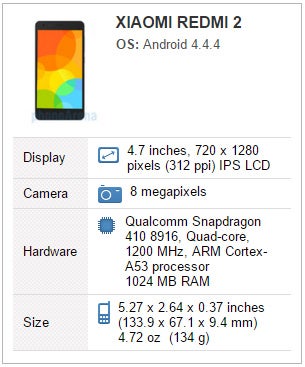 The 4.7" 720p Xiaomi Redmi 2 has dropped in price and you can now import it for just below $100. It's a plastic little thing that is not officially sold in the United States (but you can of course get it shipped for free on eBay from China), and while it cannot brag about having great build quality, it does feature decent looks, a surprisingly smooth MIUI-skinned Android version and a very good camera that manages to capture nice looking images. And yes, it can record 1080p full HD video, which is nice at that price.
One other important advantage of the Redmi 2 is its outstanding battery life: with moderate use, you can go a full 2 days between charges. Finally, it also has a display that has pleasing colors, something that is of key importance.
#2: LG G2 refurb
Price: $99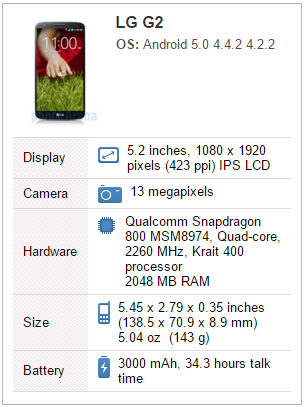 The LG G2 was the company's flagship for 2013 and much of 2014, and it has now dropped in price and can be found on eBay for less than $100. It's a steal at that price, but keep in mind that at the price you will be getting a refurbished unit. We find this a worthy compromise for budget buyers.
The G2 runs on Android 5.0 Lollipop, features a 5.2" 1080p LCD display, a very good 13-megapixel camera with optical image stabilization, and it's even capable of recording 1080p videos at 60fps. In terms of specs, it really blows other phones in this category out of the water: its Snapdragon 800 system chip and 2GB of RAM still work very well, and the fact that you get 32GB of internal storage make this a winner. If only this were not a refurbished unit, it would have easily grabbed the number one spot.
#1: Motorola Moto G (2014)
Price: $99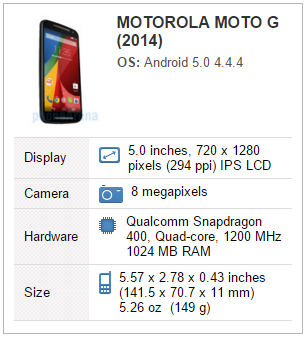 Number one on our list of the best phones under $100 is the Motorola Moto G (2014 edition).
Available for just under $100 on Motorola.com (and for just slightly more on Best Buy and Amazon), the Moto G features a 5-inch 720p display, runs on a very clean and fast version of Android 5 Lollipop, sports a decent (but not great) 8-megapixel camera that can record 720p videos at max. Under the hood, it's powered by the Snapdragon 400 system chip with 1GB of RAM, and battery life is also quite decent with the provided 2,070mAh cell.
We love the Moto G (2014) for its quick operation and reliable performance.