Best new widgets for iOS and Android (July 2015) #2
2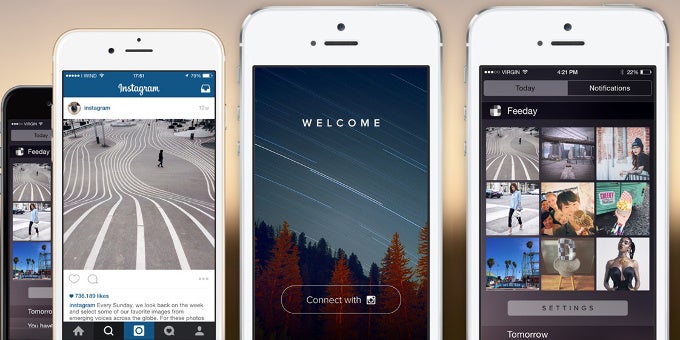 If you're a dedicated Android fan and not making full use of widgets, then you're totally not using the full potential of Google's platform. See, if we take away widgets out of the feature bag, we are easily stripping it from one of its defining features.
Apple's iOS also supports these though. While it doesn't bask in the same amount of customization options, Apple's platform still welcomes new widgets on a regular basis. From time to time, we will be highlighting some of the newer and top new iOS widgets as well.
This week is no different, as the fortnight's dosage of Android widgets is here. Scroll down and check out the notable new ones that you shouldn't miss at all costs.
Simple Circular Weather Widget
This nice-looking theme is intended for GO Weather EX, a weather-based widget that has attained a fair amount of popularity. It comes with a handful of layout grids (4x1, 4x2, 4x3). It is available as an in-app purchase within GO Weather EX.
Widget Kit (iOS)
Widget Kit allows you to create a Notification Center widget that houses several handy functions and even games. It comes with 18 separate ones that enable you to make calls, send messages, open websites, send your current position via message or mail, check out your data consumption, check your battery level, available storage, an unlimited number of various counters, and many others.
Feeday (iOS)
Thanks to Feeday, up to 9 of the latest items in your Instagram feed will be displayed straight in your Notification Center for you to oggle at without opening the app at all. You can customize it whether to show 3, 6, or 9 pictures. The widget is also available for the iPad.
Feeday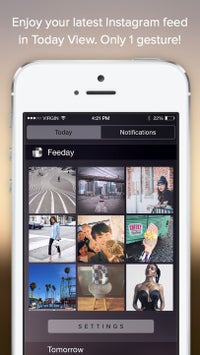 Favorite Contacts Widget (iOS)
This widget allows you to access a number of your favorite contacts straight in the Notification Center. This way, you will be able to call any of them with a single tap, without having to open the phonebook and go through all of your contacts.
eMail Widget (iOS)
As the name of this widget suggests, you can access all your incoming email messages straight from the Notification Widget. Apart from viewing your latest emails, you can also archive, star, or delete them without having to open your email app. Currently, the widget supports Gmail and Google Apps accounts, but more are on the way.
eMail Widget