Best new wallpapers for smartphones with Quad HD displays
2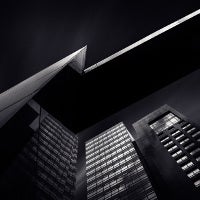 Getting tired of your current wallpaper every time you unlock your device? Good, for it's time for yet another installment of our fortnightly pick with the best new, extremely high resolution wallpapers. Just how high, you wonder? Well, today's largest wallpaper is actually over
thirty four megapixels
, which is darn impressive even by the standards set by this column.
As the name suggests, these are largely aimed at the Quad HD crowd—people with a smartphone with a resolution of 1440 x 2560 or higher—but you can obviously make good use of them even if yours is an older model smartphone. Whether that means 1080 x 1920 or 720 x 1280 pixels makes no difference as your device will automatically scale them down and, in the process, even give them some extra glow.
Given the gigantic resolutions with these wallpapers, as always, we've re-sized them to save you both time and bandwidth. So instead of having to load through over 46MB of walls, you only have to go though a little over 1MB. If you like something, you can download the original wallpaper from
HERE
.