Best new icon packs for Android (early August 2017)
0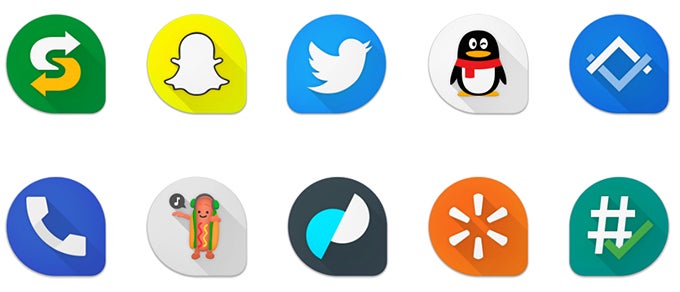 Got a custom launcher? If the answer to that question is "yes", then you're also probably dabbling with custom icon packs as well. Depending on your tastes, these will either greatly improve the looks of your interface or create a despicable mess of unsightly elements that mar your home screen.
As we want to help you avoid the latter scenario at all costs, we always strive to provide you with the best new icon packs that hit the Play Store on a regular basis. Here's a bunch of cool new ones that arrived on the store in the past few weeks or so.
Pixeldrop
Pixeldrop employs a large number of icons that have that teardrop shape to them. Not exceptionally exciting, but way better than your mundane circular or squircle icons.
Heatwave
Wait, how many? Over 3,300 icons custom icons in Heatwave? That's definitely one of the larger new icon packs we've seen lately, and it's well worth the asked price of $1.49.
Amphetamine
Minimalist and sleek, Amphetamine is an icon pack you should probably check out. It won't woo you with anything spectacular, but with more than 800 icons on board.
Envy
Hmm, that's something new - Envy employs a rectangular shape that pretty much differs from over 90% of the other icon packs available on the Play Store. If you're always looking for something unique, try it out.
You will find over 2,100 icons in this icon pack, which is neat given that all icons on board are rather intriguing - they all have that themed background that makes even the mundane ones look interesting and unique.