Best new icon packs for Android (September 2015)
3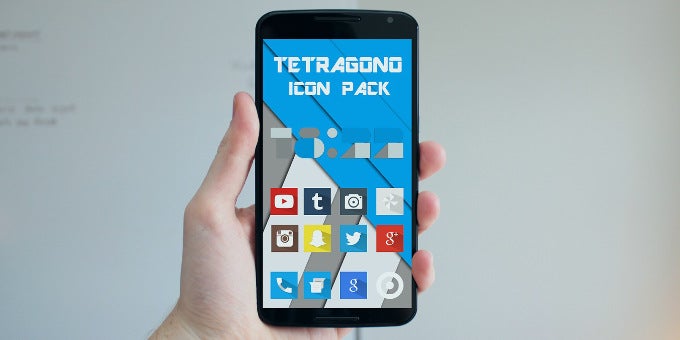 Looking for a quick way to change the looks of your Android device? Apart from changing the launcher, you can also bring a whole new look to your UI by simply changing the default icons with some more compelling ones.
There are a lot of quite awesome and intriguing icon packs for Android - normally, a handful of noteworthy ones appear on Google Play each and every day. However, keeping tabs on all of these is quite a cumbersome task, even for those who are into such things. This is why we regularly show you the icon packs that have recently made their way to the Play Store and deserve your attention.
Have in mind that you'd normally need a third-party launcher in order to change your stock icons with some of the beautiful suites right. Note that as a rule of thumb these are usually compatible with all third-party launchers that support icon packs.
We have 1,907 icons inside this icon pack, all of which are minimalistic and sleek. There's icon masking on board, as well as 17 wallpapers, an analog clock widget.
We have 1,300 cartoony icons on board, as well as over 30 cloud-based wallpapers, different styles for many of the included icons, and a Material Design dashboard, as well as support for multiple launchers.
Tetragono
There might be a bit too few icons in Tetragono, but regardless, this icon pack is noteworthy due to the minimalistic and straightforward iconography.
Crystal Glass
You can find over 2,000 icons inside this icon pack, and 70 wallpapers, as well as support for a multitude of launchers and interface tools.
Colorcons
This icon pack comes with a multitude of Material Design-inspired icons. It's still in beta, but the developer is committed to expanding the amount of available icons.