Best new icon packs for Android (September 2015) #2
5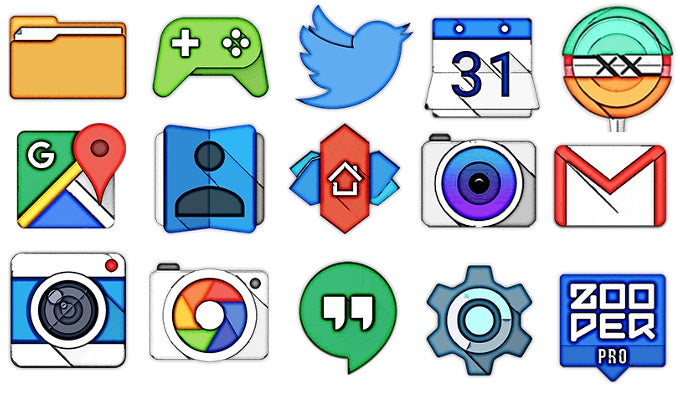 Changing the icon pack of your Android device and giving the UI a fresh new look is as easy as 1-2-3. There are just a couple of prerequisites that need to be met - you need a launcher that supports such a cosmetic overhaul, be it a custom or a stock one, and, of course, an icon pack that grasps your attention.
If you've stuck around with us for the past nine months or so, you've certainly stumbled upon our bi-weekly column that intends to present to you fresh new icon packs for Android. They are shiny, they are eye-catching, they are worthy of being installed on your device, and most importantly, they're plentiful!
Come hell or high water, we don't intend to "give the boot" to our new icons posts every two weeks. This week is no different by any means - simply scroll down and you will find the noteworthy spic-and-span icon packs that have stormed the Play Store in the last fortnight.
Carton
Although not ground-breaking and radically different from your regular Material Design-ed icon pack by any means, Carton is a sleek and straightforward icon pack that is nowhere near being "in your face".
Carton icon pack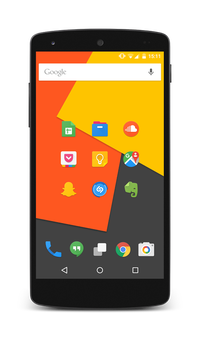 Draft
If you shell out $1.20 for this icon pack, you get roughly 3,000 icons with a unique, posterized vector looks. Fresh and standing out from the rest, Draft should be considered by those users that are looking for new ways to customize their user interface.
This icon pack is one of the more interesting we stumbled upon in the last week or so. Painty, just as its name suggests, employs 3,000 icons that have a distinct sketch-like design. It is something else, definitely.
Here's how you can make your phone truly unique. To say that Articon is a distinctive icon pack will be an understatement that is uncalled for. It's a cartoonish icon collection that will spice up the state of your UI.
Turns out Muffin won't be the name of Android's M release, but this icon pack aims to make it up to the tasty sweet snack, and it does it with a bang! With more than 1,080 icons inside, Muffin hoists a Material Design flag with colorful and sleek icons drawn all over it.