Best new icon packs for Android (October 2015)
1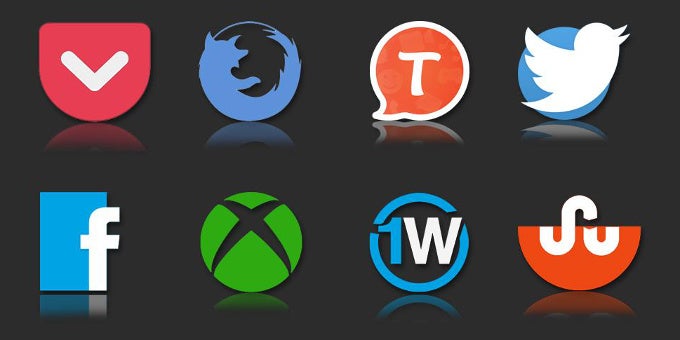 Changing the icon pack of your Android device and giving the UI a fresh new look is as easy as 1-2-3. There are just a couple of prerequisites that need to be met - you need a launcher that supports such a cosmetic overhaul, be it a custom or a stock one, and, of course, an icon pack that grasps your attention.
If you've stuck around with us for the past nine months or so, you've certainly stumbled upon our bi-weekly column that intends to present to you fresh new icon packs for Android. They are shiny, they are eye-catching, they are worthy of being installed on your device, and most importantly, they're plentiful!
Come hell or high water, we don't intend to "give the boot" to our new icons posts every two weeks. This week is no different by any means - simply scroll down and you will find the noteworthy spic-and-span icon packs that have stormed the Play Store during the last fortnight.
Flex
Flex comes with an undisclosed amount of icons on board, all of which are 192 by 192 pixels in size. This icon pack is endowed with weekly updates, comes with a respectable amount of wallpapers on board, and support for a multitude of launchers.
We have some 2,421 icons on board Plexis, and all of them are 256 by 256 pixels in size. The icon pack also ships with 22 wallpapers that go rather well along with the icons on board.
Named after Taylor Swift's eponymous song, this icon pack comes with 242 monochrome icons on board, as well as a host of black and white wallpapers on board.
Vintage Mee
If you are keen on icon packs that provide a large amount of icons on board, you can't go wrong with Vintage Mee - it comes with over 1,500 icons on board. In case an app is not themed, then Vintage Mee will automatically mask it for you, paving the way for a cohesive experience across the UI.
WaterColors - icon pack
3,200 - that's the amount of icons you get with WaterColors. It also provides users with different icon variants for a number of icons, as well as dynamic ones for some popular calendar apps.
We're not sure exactly how many icons this icon pack comes with, but we certainly dig its Material Design looks. It has an icon request tool, cloud-based wallpapers, and comes with weekly updates.