Best new icon packs for Android (October 2015) #2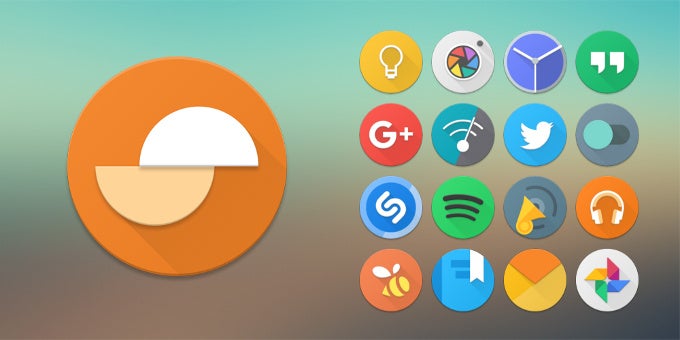 Changing the icon pack of your Android device and giving the UI a fresh new look is as easy as 1-2-3. There are just a couple of prerequisites that need to be met - you need a launcher that supports such a cosmetic overhaul, be it a custom or a stock one, and, of course, an icon pack that grasps your attention.
If you've stuck around with us for the past nine months or so, you've certainly stumbled upon our bi-weekly column that intends to present to you fresh new icon packs for Android. They are shiny, they are eye-catching, they are worthy of being installed on your device, and most importantly, they're plentiful!
Come hell or high water, we don't intend to "give the boot" to our new icons posts every two weeks. This week is no different by any means - simply scroll down and you will find the noteworthy spic-and-span icon packs that have stormed the Play Store during the last fortnight.
It seems that Dives has it all, both the quantity and quality we're looking for! With more than 3,350 compelling icons aboard, it certainly won us over. There are a handful of alternative icons for a number of apps on board, as well as a multitude of high-res wallpapers to choose from.
Dives icon pack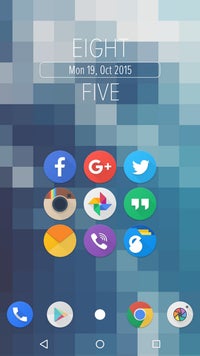 Retro
Retro comes with 1,500 icons and all of them have that cozy old-school vibe to them. In case some of the apps on your device are not supported by the icon pack, it will automatically "retri-fy" them so that they comply to the overall looks of the suite.
KAIP
It doesn't take a genius to notice that KAIP is one of the latest icon packs that pay homage to Google's Material Design guidelines. The flat and colorful icons will fit in almost any UI setup made in Android Lollipop or Marshmallow.
Crystal Black
With Crystal Black, you get more than 3,200 icons, 72 wallpapers fit for Quad HD displays, Muzei support, dynamic calendar icons, and multi-launcher support. You get all of these features for free. What a steal!
Khiwo
Download ($0.99)
Kniwo separates itself from the rest of the pack with its riveting contrasting icons. It's still in beta and brings forth merely a hundred icons, but it's a nice icon pack nonetheless.